#WTCBContagiaResponsabilidad
Over the last few months, a new source of waste has become part of our lives, we use it everyday, everywhere and in huge quantities: disposable masks and gloves.
The consequence is that millions of these items are not being disposed of correctly. That is why the WTCB has taken pioneering and responsible action by setting up collection points for masks and gloves in our buildings, in collaboration with Acción Planetaria.
There will be an authorised container at all three reception desks and their contents will be collected and dealt with by a specialist company.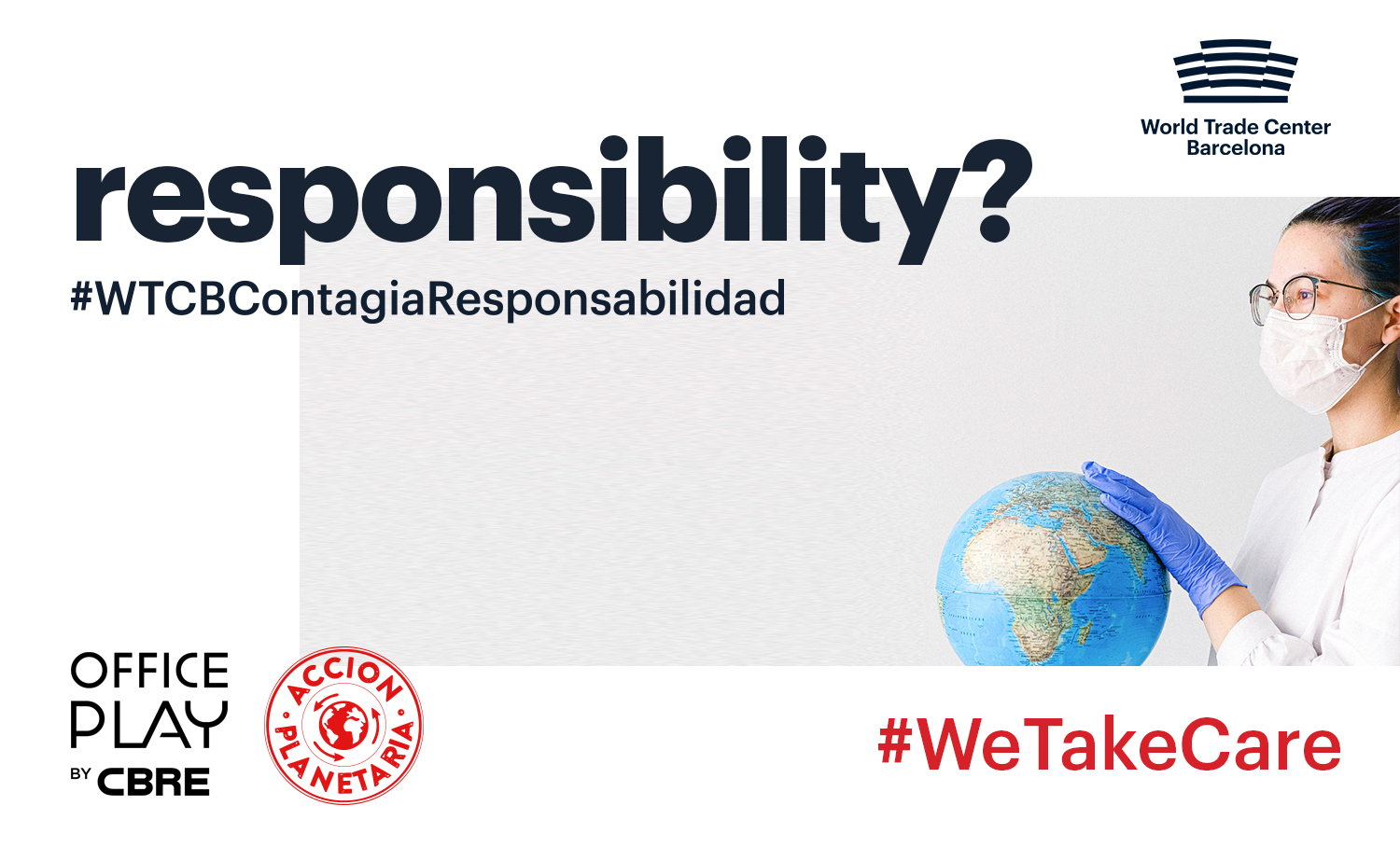 Here are some facts to think about…
– Surgical masks take 400 years to decompose.
– The polypropylene in masks breaks down into plastic that pollutes the seas and is ingested by marine species.
– Nitrile and vinyl gloves are not biodegradable. Vinyl gloves take more than 30 years to decompose.
– If only 1% of the masks are disposed of incorrectly and scattered into the natural world, this amounts to 10 million masks polluting the environment each month.
Dispose of your used masks and gloves and join the #WTCBTransmitsResponsibility movement.