Once again Christmas is coming to the Plaza at WTC Barcelona, the most iconic business park in Barcelona. Just like every year, we will be surprising our Community and anyone who wants to enjoy a Christmassy day. Stay tuned!
So far, we can tell you that we will be holding a Community Day for all employees and a Family Day open to anyone who wants to come and visit us and enjoy all the following activities free of charge: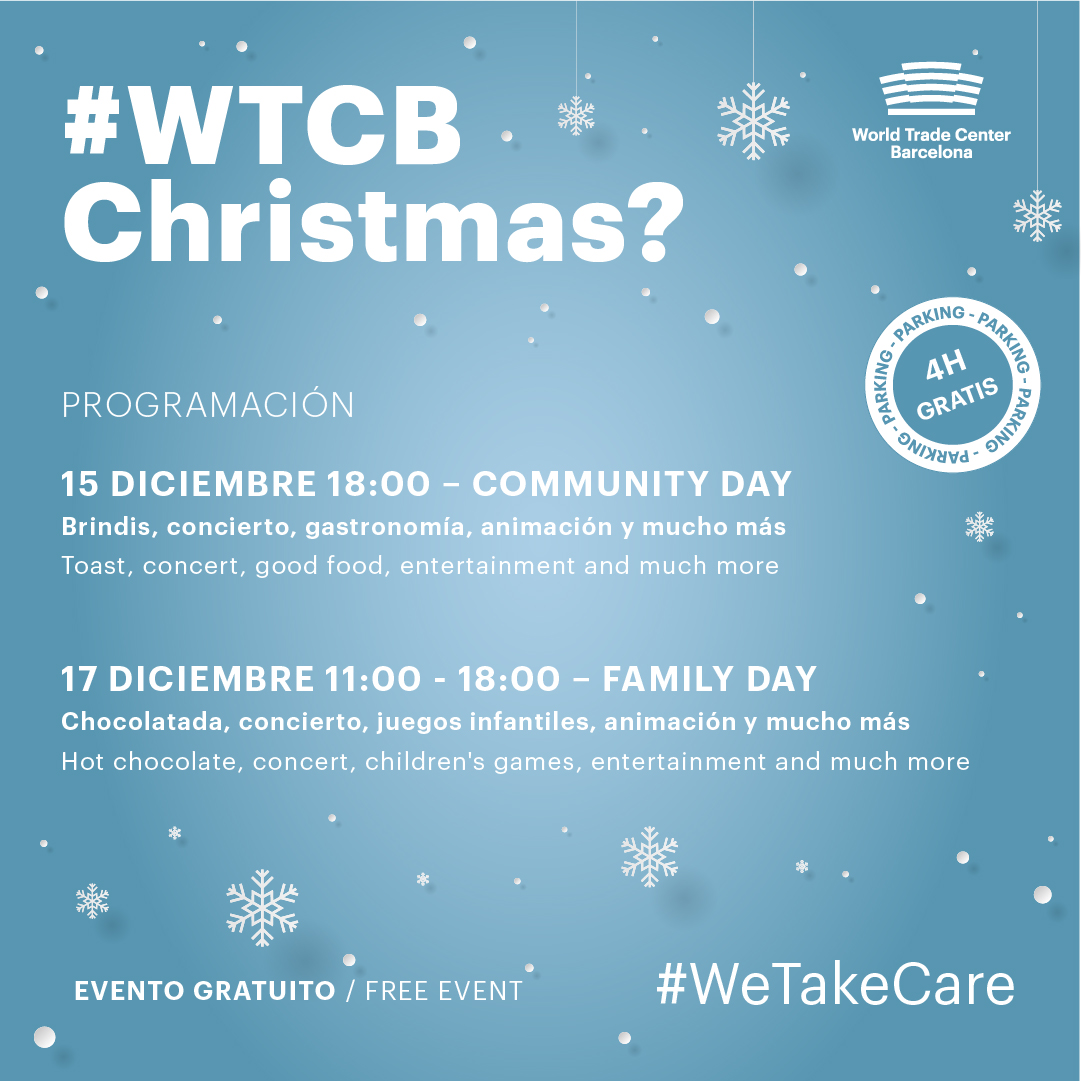 In addition, during our Family Day, if you ask the event staff, you will be able to park free of charge for 4 hours.
To round off this day you will also be able to enjoy our culinary offerings at the Eat cafeteria, the Green Vita restaurant and the vegan Buttercup bcn bakery.
We are sure that our festive activities will get everyone who visits us into the Christmas spirit, in the same way as we have done in previous years with our WTCB Northern European-style Christmas Market, or when we transformed the Plaza into a magical forest and ice rink, open to the public.